Universal Beams
Galvanised I-Beams
Universal beams are commonly in architecture and construction, creating columns and beam of various dimensions, grades, and specifications. Galvanised Universal Beams avoid premature rust and deterioration. It supplies benefits like lower repair & maintenance costs. The Universal beam contains two horizontal planes, known as flanges, attached by one upright component. The shape of the flanges, as well as the web, develop an 'I' or an 'H' cross-section. Universal beams can be found in a selection of section midst, flange sizes, as well as various other applications for various functions. Galvanized Universal Beams are rust-proof, have high strength, as well as offer optimal top quality for building & engineering applications.
In order to keep pace with the relentless needs of the clients, Kian Huat Metal is associated with implementing a wide variety of Universal Beams. We offer universal beams that are obtained straight from the producer which are quality material in conformation with industry norms and requirements. Being a prominent universal beam manufacturer & supplier, we make products readily available in different measurements and designs according to the customer's demands.
Specifications
EN 10025 S275JR
EN 10025 S355JR/JO/J2G3
JIS G3101 SS400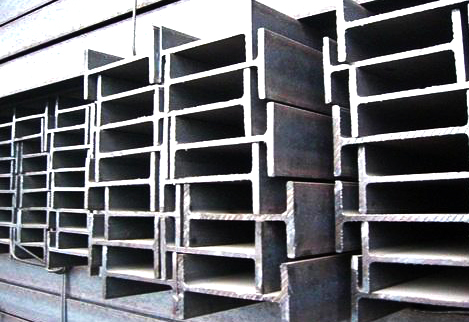 Mild Steel I-Beams
Mild Steel Universal Beams are generally used in the structure and architecture industry as well as can be found in various dimensions and forms & sizes. A universal beam has a range of significant usages in the architectural construction industry. The universal beams are the best choice for structural & constructional purposes due to their high functionality. The flexible capacity of I beam is what gives it the alternating name Universal beam, or UB. Mild Carbon Steel offer high-strength low-alloy structural applications, such as developing framing, bridges, and general architectural purposes. Mild Steel Beams is characterized by its shape, cross-section, and mechanical toughness.
For providing your construction project with the best strength possible, use universal beams from Kian Huat Metal. Leveraging on our vast expertise of this industry, we are engaged in advancing optimal strength, high-quality selection of Mild Steel Universal Beam. Being a leading Universal Beam Supplier & Manufacturer, we are presenting a big variety of universal beam. We have established ourselves as an aspired business, committed to furnishing Universal Steel Columns & Beams.
Specifications
BS 4360 Gr 43A/50B
EN 10025 S275JR
EN 10025 S355JR/JO/J2G3
JIS G3101 SS400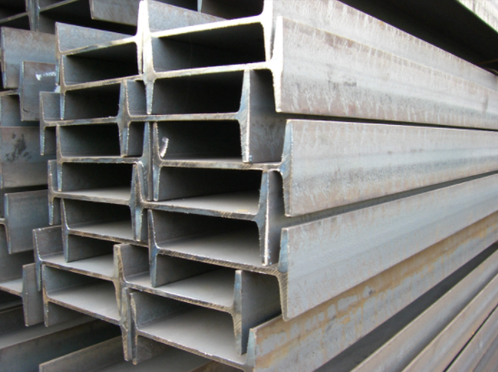 Stainless Steel I-Beams
Stainless steel universal beams are specifically designed to achieve an "I" shape. The stainless steel beams are formed by welding two flat metal plates atop the strong supportive centre. The centre is called the web, which keeps the two plates (flanges) together, maintaining structural integrity and helps disperse pressure. The top and flat bottom steel pieces receive majority of the force and dissipate pressure equally throughout the beam. This provides excellent mobility and stability, particularly during strenuous movement.
Stainless steel I-beams are commonly used as building and construction materials due to their excellent structural integrity. They are frequently used as structural support in homes, bridges, shipbuilding and other heavy industrial applications. Stainless steel I-beams are resistant to corrosion, stains and rust making them suitable for various architectural applications.
Specifications
SUS 304/304L
SUS 316/316L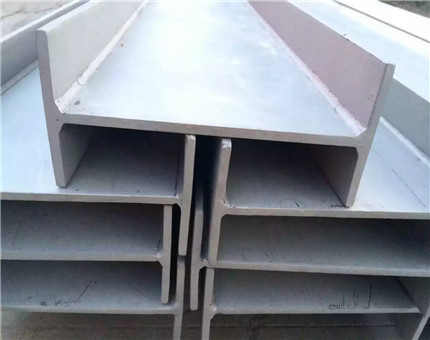 Aluminium I-Beams
Aluminium Universal Beam, also known as, Aluminium I-Beam is an extruded aluminium bar formed in the shape of "I" that is used to distribute weight of walls and floors above an opening. Aluminium I-beams are commonly used for structural and highly stressed applications, where lightweight and corrosion resistance is a priority, such as bridges, overhead support, construction, civil engineering and other heavy machinery. Aluminium I-beam is mostly used to support heavy structures due to its capability to withstand heavy loads, primarily by resisting against bending.
Specifications
AA 6061
AA 6082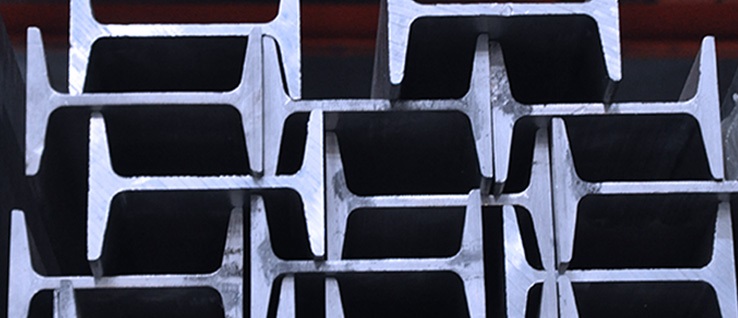 quality assurance
We ensure product quality and consistency through best practices and quality control that conform to local and international standards.

on time delivery
Our highly skilled team of drivers will ensure your orders are delivered within the time requested.

one stop shop
We offer a competitively priced and extensive range of steel products for all industries.
send an enquiry
If you have any questions related to our products or inquiry, we are happy to assist you. We will answer you via email as soon as possible. If you prefer to be contacted by phone, please leave your phone number. *
TRUSTED BY COMPANIES WORLDWIDE