Quality Assurance
We ensure product quality and consistency through best practices and quality control that conform to local and international standards.

On Time Delivery
Our highly skilled team of drivers will ensure your orders are delivered within the time requested.

One Stop Shop
We offer a competitively priced and extensive range of Aluminium and steel products for all industries.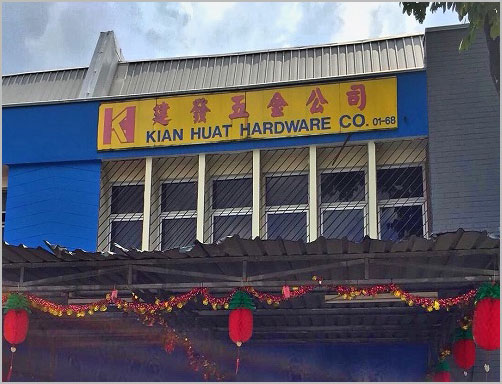 About The Company
Kian Huat Metal is the leading distributor of Aluminium and Stainless Steel products, recognized for its reliability, efficiency, and commitment to quality. With over 30 years of experience in the industry, the Company has a wide distribution network that spans over 20 countries in the Asia Pacific region.
Kian Huat Metal offers an extensive range of Aluminium and Stainless Steel products, sourced worldwide with major footprints in China, Indonesia, Thailand, and Malaysia.
Kian Huat Metal Pte. Ltd. has built itself to become leading aluminum supplier in Singapore. We are known as a reputable supplier of premium quality materials at competitive prices. We also specialize in stainless steel and mild steel products conforming from various international standards our sources originate from a reputable major distributor and supplier. We also provide metal fabrication to our customers.Our products are usable for various industries including oil and gas, shipbuilding, engineering, architecture, petrochemical, construction, and interior design.Being in the market from more than 3 decades, we are well-known for our quality products, fair market price, reliability and commitment to our customer's needs. We have sufficient stock along with logistic capabilities to meet with any day to day demands. We offer value-added services, cut to length, immediate delivery, consolidation with quality assurance all under one roof.Not just do we execute quality control procedures to make sure rigid product requirements are fulfilled, we possess internal item screening abilities to verify the top quality of our products as well. We have in the area, constant developing programs to guarantee that our staffs are regularly upgraded with the current expertise as well as technical knowledge.
Products and Services
We offer a diverse range of Aluminium, steel products and services to meet your needs.
Trusted by companies worldwide