Angle Bars
Galvanised Angle Bars
Angle bars are specifically designed and tested to support portals, doors, windows and fireplaces. These are lighter than traditional metal lintels. Kian Huat Metal is known for the superior-grade galvanised angle bars suppliers in China, Indonesia, Thailand, and Malaysia. We offer unequal angles, Z-angle, T-angle, designed and fabricated in the committed time period.
Constructions made using cheap and unsuitable raw materials cannot survive the vengeance of nature. Our galvanised angle bars are manufactured from top-quality raw materials in accordance with international standards. We have an extensive range of angle bars ideal to use for outdoor purposes and in positioning brackets, lintels, and docks. The stable production and reasonable price of angle bars make it a desired element in all the applications. We are likewise Steel Bar Supplier and cater to requirements for piping, vessels, housing & architectural elements.
Specifications
ASTM A36
EN 10025 S275JR
EN 10025 S355JR
JIS G3101 SS400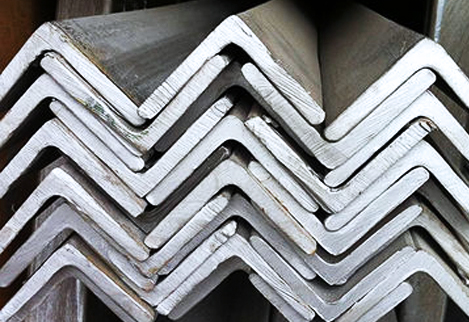 Mild Steel Angle Bars
Mild Steel Angle Bars, with equal or unequal angles, represent a significant role in most of the applications. These come in a variety of customized dimensions being accessible in the market. Diverse materials are employed to make mild steel angle bars based on the qualities sought in the finished product but primarily, angle bars are offered by high strength low alloy steel or hot-rolled carbon steel or mild steel. These are available in semi-rough design, grey finish, round or tapered edges, and are resistant to corrosion.
You can find a range of our angle bars in different sizes, shapes, grades, and finishes. Mild steel angle bars or L-angle can be easily cut to size, drilled, and machined or welded to suit the needs of clients. We have mild steel equal & unequal angle bars. We are angle bar Supplier for 15 mm to 200 mm angle bars with standard specifications. Kian Huat Metal is a prominent supplier and manufacturer for premium quality material using the latest technology in line with set industry standards.
Specifications
ASTM A36
BS4360 Gr43A
EN 10025 S275JR/S355JR
JIS G3101 SS400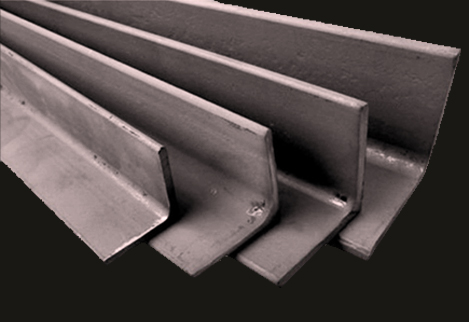 Stainless Steel Angle Bars
Construction is identical with steel; no installation project can be finished without some sort of structural steel utilised in it. A variety of high specification stainless steel angle bars products in distinct sizes & grades are manufactured and supplied. Stainless Steel Angle Bars are used for a wide variety of housing and architectural applications. Numerous estimates are undertaken to ascertain that the resultant product is of the intended quality.
Lack of efficient quality products will abbreviate the course of the structure whereas the angle bars of high quality and strength will assure the endurance of all the applications. To obtain high-quality stainless steel angle bars for structural purposes, choosing a reliable angle bar supplier like Kian Huat Metal is of paramount significance.
Specifications
SUS 304/304L
SUS 316/316L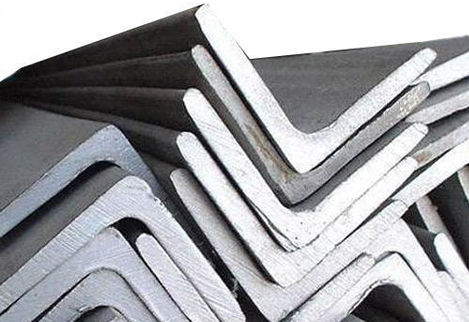 Brass Angle Bars
Brass is a popular high-corrosion resistance metal used to embrace the look in housing & architectural properties. There are lots of various other metals that are employed to make angle bars; however, possibly one of the most appealing is brass. Aside from its glossy shade, which looks elegant and timeless, it is also extremely hard and immune to weathering. Not just will brass angle bars include safety to the handrails yet it will certainly additionally complement the layout to enhance the stairways & overall aesthetic appeal of the home. If you desire your interiors to hold an antique charm, think about choosing the brass angle bars. With brass's fantastic strength, expect it to hold heavy loads without bending in.
Ensure that you get these from a trusted angle bar supplier like Kian Huat Steel to make sure that you can get the most worth for your money.
Specifications
JIS H3250 C3604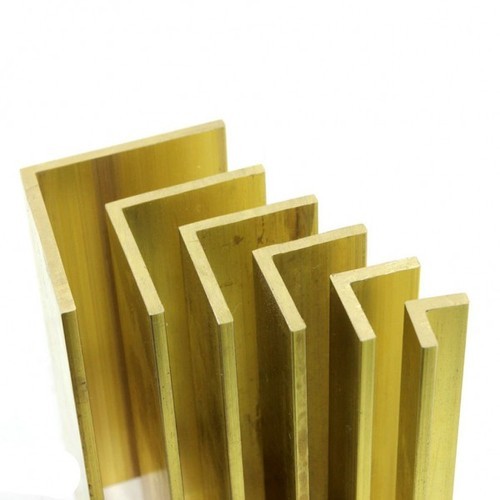 Aluminium Angle Bars
Conventional or contemporary? Vintage or modern? Diverging tastes and diverse structures throughout the ages, as well as variations and enriched lifestyle, have furnished a wide selection of angle bars varieties currently available in China, Indonesia, Malaysia, and Thailand.
Aluminium Angle Bar is a high strength structural alloy used in numerous applications due to its lightweight, superior electrical and thermal conductivity, high resistance to corrosion and ductility. Aluminium Bar is used for both interiors and exteriors construction and architectural needs. Aluminum Angle bar has two legs formed at a 90-degree angle. A trustworthy Aluminium Bar Supplier like Kian Huat Metal helps you fulfil all the requirements. We have a wide variety of angle bars available in stock as well as can be customised as per your requirements. You can find a variety of aluminium bars come in different grades, lengths and finishes.
Specifications
AA 6061
AA 6063
AA 6082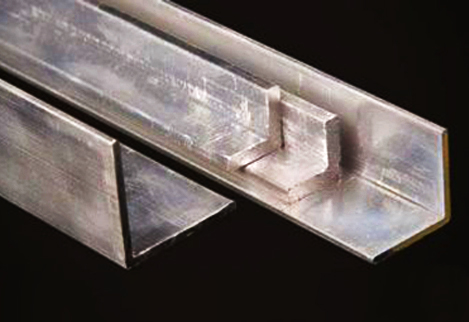 quality assurance
We ensure product quality and consistency through best practices and quality control that conform to local and international standards.

on time delivery
Our highly skilled team of drivers will ensure your orders are delivered within the time requested.

one stop shop
We offer a competitively priced and extensive range of steel products for all industries.
send an enquiry
If you have any questions related to our products or inquiry, we are happy to assist you. We will answer you via email as soon as possible. If you prefer to be contacted by phone, please leave your phone number. *
TRUSTED BY COMPANIES WORLDWIDE