Channels
Galvanised Channels
Galvanised Steel/Iron is produced by including a protective layer of Zinc in order to avoid corrosion & deterioration. Galvanised steel channel is utilized collectively with I-beams as well as various other steel products to construct industrial as well as commercial structures. It can function as grits, studs, joints or other structural components where the added stamina of an I-beam is not essential. These are employed extensively in architectural & engineering purposes and civil construction. The U-channel is a steel channel that is employed to ensure glass panels to the ceilings or wall.
In order to cater to the diverse demands of our patrons, Kian Huat Metal participate in endeavouring a large variety of Galvanized Channels. These Galvanized Channels are commonly utilized in construction purposes and are highly demanded by our clients due to their attributes such as excellent quality, resilience and dependability. In addition to this, we are facilitating a supreme variety of galvanised channels at affordable prices. As a leading galvanised channel supplier & manufacturer, we furnish a remarkable finish and quality.
Specifications
ASTM A36
EN 10025 S275JR
EN 10025 S355JR
JIS G3101 SS400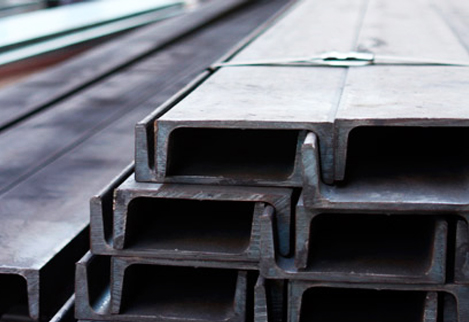 Mild Steel Channels
Mild steel channel or C style with span corners that is optimal for all structural applications, basic manufacture, and construction as well as repair services. The outer side is sharply angled while the inner surface consists of round/span corners. Mild Steel Channel is widely utilized in commercial maintenance, transportation equipment, truck beds, engineering, manufacturing machines, and so on. Mild Steel Channels supply long-lasting structure, high ductility, longevity, and are immune to corrosion.
Kian Huat Metal provides a broad variety of Mild Steel Channel that is utilized in steel decking and pre-engineered structures & systems. MS Steel Channel is manufactured by our diligent experts by using avant-garde mild steel at our fully equipped production house. Moreover, as a major Steel Channel Supplier & Manufacturer, we offer MS Channel in assorted specifications by our clients. We are one of the well-distinguished companies with quality approved products following industry set standards.
Specifications
ASTM A36
EN 10025 S275JR
EN 10025 S355JR
JIS G3101 SS400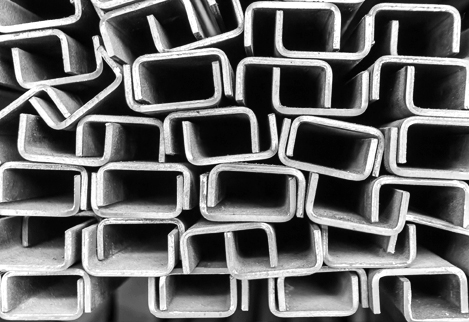 Stainless Steel Channels
Stainless Steel Channels are the answer for any designs and structures required for corrosive or rough environments. Uses consist of skids, tower supports, rails, guides, commercial and industrial buildings such as warehouses and more. Steel Channel is extensively used in industrial maintenance, agricultural purposes, transportation, truck beds, and so on. Channel steel is a usual construction component and is commonly made from hot-rolled steel with a wide, flat surface at right angles on either side. Click here to check LIP Channels.
Kian Huat Metal offers a wide range of building and construction Stainless Steel Channel used for the architecture and installation and electronic markets for light constructive support, often for maintaining wiring, plumbing, and more. These are obtainable in infinite sizes ranging from 75mm to 400mm and more depending upon the customer needs. These are deterioration resistance, anti-corrosive, have high tensile strength as well as are dimensionally accurate. As a prominent stainless steel Channel supplier & manufacturer, we offer top quality supplies procured from our relied on resources based on industry set standards.
Specifications
SUS 304/304L
SUS 316/316L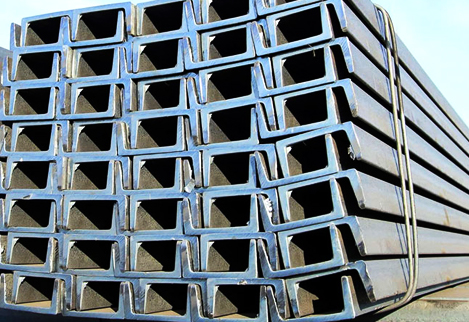 Aluminium Channels
Aluminium U Channel offers a big range of applications across several industries. One of the most usual usages of Aluminium Channel consists of framing, safety edges, barriers, rails, edges, and decoration, and much more. Aluminium Channel has a right angle inside and outside edges making the optimal form. This is the best choice for a wide range of engineering and construction or manufacturing applications.
As a leading Aluminium Channel Manufacturer & Supplier, Kian Huat Metal has a big consumer base in this domain by presenting a thorough range of Aluminium Channels. These channels are produced making use of lightweight aluminium alloys with high strength. These channels are fabricated adhering to Industry Sector Standards as well as advanced technology. At our unit, our experts select rigorous quality examinations for ensuring high sturdiness and extended life span. Besides, clients can get the customised channels available at different dimensions, grades, sizes, and shapes at industry leading rates.
Specifications
AA 6061
AA 6063
AA 6082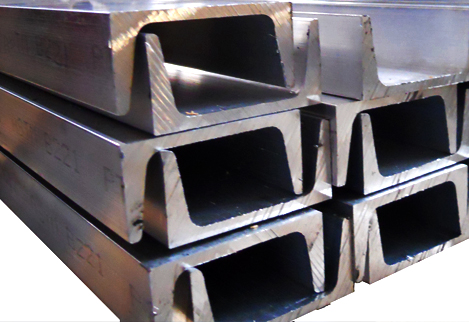 Lip Channels
Lip channels or lipped channels are cold-formed sections that are manufactured from commercial quality steel of various grades. Lip channels are also often referred to as purlins. The most common variety are hot rolled mild steel and Z275 pre-galvanised steel. Lip channels can be hot dip galvanised, primed and coated, cut to size and pre-punched for easy erecting during building construction. Typical applications of lip channels are single bay buildings, recessed roofs or walls, tower structure, end walls and buildings with irregular supporting structure.
Kian Huat Metal provides a wide range of lip channels that boast superior structural performance in strength to weight, corrosion resistant with lateral rigidity and low deflection for a light weight structural member. These lip channels are ideal for structural, construction and fabrication applications. The lip channels are available in a wide range of sections in black and galvanised finishes. Customisations are available upon request.
Specifications
EN 10025 S275JR
EN 10025 S355JR
SUS 304/304L
SUS 316/316L
AA 1100
AA 5052
AA 6061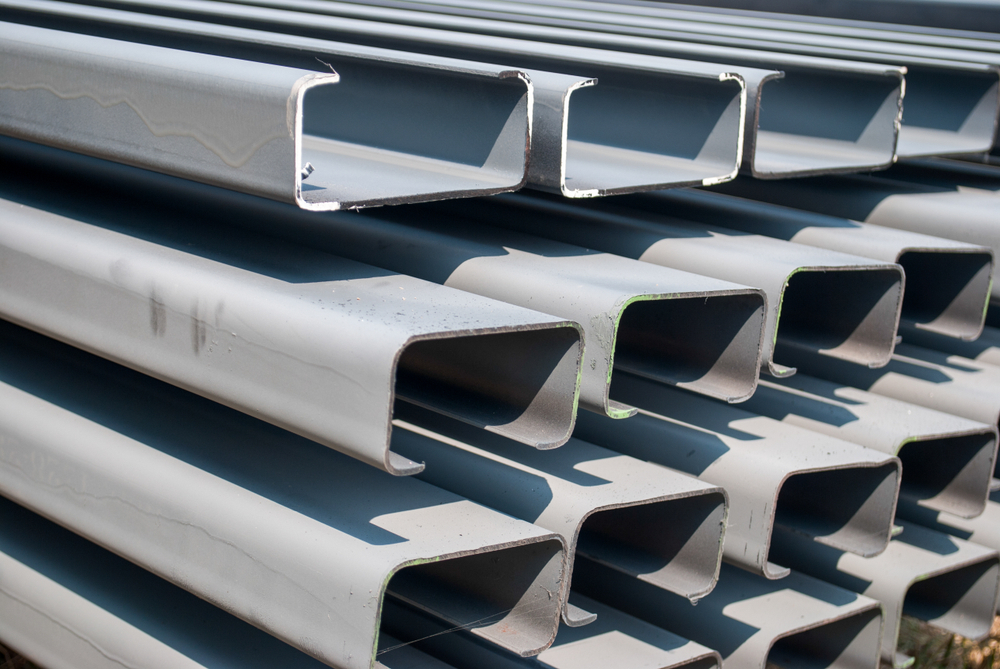 Unistrut
Unistrut, also known as unistrut channel, is a standardized structural system used in electrical and construction industries for light structural support, often for supporting wiring, plumbing or mechanical components, such as air conditioning or ventilation systems. Unistrut is formed by folding metal sheet into an open channel shape with inwards-curving lips to provide additional stiffness. Most unistruts are constructed from materials that have high corrosion resistance and are lightweight, strong and rigid. Unistrut channels usually have holes of some sort in the base, to facilitate interconnection or fastening strut to underlying building structures. Several pre-drilled holes in the channel allows flexibility in fastening and accommodates interconnectivity.
Kian Huat Metal offers plain and slotted unistrut channels in various lengths, which are available in pre-galvanised, galvanised and stainless steel. These unistruts provides infinite adjustability and reusability, therefore making them an attractive option for many different industries and applications, such as storage racks, shelves, pipe and conduit supports.
Specifications
ASTM A36
EN 10025 S275JR
SUS 304/304L
SUS 316/316L

quality assurance
We ensure product quality and consistency through best practices and quality control that conform to local and international standards.

on time delivery
Our highly skilled team of drivers will ensure your orders are delivered within the time requested.

one stop shop
We offer a competitively priced and extensive range of steel products for all industries.
send an enquiry
If you have any questions related to our products or inquiry, we are happy to assist you. We will answer you via email as soon as possible. If you prefer to be contacted by phone, please leave your phone number. *
TRUSTED BY COMPANIES WORLDWIDE