Sheet Plates
Galvanised Plates
Galvanised Plates are the most commonly used commercial construction projects. Moreover, these are also utilized in awnings, balconies, Canopies, ductwork, fences, handrails, and industrial walkways. These are produced by applying a coat of zinc to steel to prevent early corrosion or rusting. The benefit of using galvanised steel plates is that these are less expensive as compared to other types of treated steels.
Incepted thirty years ago, Kian Huat Metal is a well-established Manufacturer, Supplier, Distributor, & Merchant of Galvanised Steel Plates. Our objective is to give our customers everything aluminium & steel under one roof. We offer various grades, dimensions, and sizes along with simple installation, trusted efficiency, and long life span. As a leading Aluminum Plate Supplier, we provide these steels and aluminium plates in various specifications as per the needs of our customers. Plates are carefully looked after using diverse top-quality criteria to dispatch an impeccable variety.
Specifications
ASTM A36
EN 10025 S275JR
EN 10025 S355JR
JIS G3101 SS400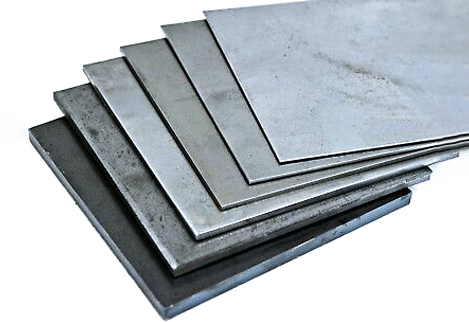 Mild Steel Plates
Mild Steel plates are used in several applications including household appliances, electrical panels, automobile, general engineering, construction, pressure vessels, marine and offshore equipment, and so forth. The grade, elements, dimension, size, and parameters are all necessary. The construction industry demands mild steel plates in a variety of applications. Mild Steel plates have a low amount of carbon and thus are called as 'low carbon steel'. This makes these steel plates resistant to corrosion.
Kian Huat Metal possesses experience in manufacturing as well as supplying high-grade Mild Steel Plates. Steel plates provided by us are made using the latest, modern technology and the newest machinery. Because of our origin in this domain, we exist to offer the best top-quality products to our valued customers. Under our remarkable variety of products, we are providing Mild Steel Angle Bars, Mild Steel Plate and a lot more. We are a quality and client-focused business and Steel Plates Suppliers & Manufacturers as per the established quality criterion.
Specifications
ASTM A36
BS4360 Gr43A
EH36
EN 10025 S275JR/S355JR
JIS G3101 SS400
Stainless Steel Plates
Wherever low maintenance and corrosion or rust resistance is a need, stainless steel plates are commonly used. Stainless Steel Plates find widespread purposes in various industries for diverse manufacturing applications. From contemporary construction for cladding or fascias (a vertical frieze under a roof edge) to the sanitation industry due to its disinfectant qualities, Metal Plates find its significance. More tensile forms of steel plates are used for products formed into shapes like cookers, sinks, saucepans and more.
To match with the various specifications of our valuable clients, we endeavour these steel plates in distinguished dimensions, thicknesses, grades, and measurements. As a leading stainless steel plates supplier & manufacturer, we cater to the interests of our customers, we are committed to delivering a big range of Steel Plates. Our products are high in demand as a result of premium quality and affordable rates.
Specifications
SUS 301
SUS 303
SUS 304/304L
SUS 310S
SUS 316/316L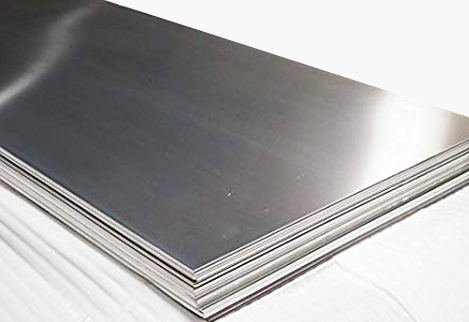 Aluminium Plates
Aluminium is a lightweight & malleable metal used in a huge variety of applications. Aluminium plates are manufactured by passing the metal through high-pressure rollers and convert them into thin and long plates. These aluminium plates are then utilized in heavy-duty applications such as in aerospace, military, architectural frameworks, transportation, as well as armour for military vehicles.
As a leading and prominent aluminium plate supplier, manufacturer and reliable exporters, we make use of an exceptional grade raw material that is procured from the authentic base of the industry. We have a highly experienced team of acknowledged & skilled procurement agents. We make use of the latest & sophisticated machinery to manufacture aluminium plates/Sheets. Owning to 30 years of expertise as an aluminium plate manufacturer, we comprehend the diverse needs of different industries in distinct applications.
Specifications
AA 1050
AA 1100
AA 2024
AA 3003
AA 3105
AA 5052
AA 5083
AA 6061
AA 6082
AA 7075
Brass/Copper Plates
Where low friction and corrosion resistance is required, Brass/Copper Plates are extensively used. It is extensively used in a variety of applications like locks, hinges, zippers, plumbing, valves, electrical plugs and sockets. Brass plates are a product of copper with a mix of zinc. The higher the percentage of zinc used, the greater the strength & ductility of the plates becomes. Brass has a lower melting point than copper, resulting in augmented corrosion resistance.
Kian Huat Metal is a brass plate supplier and manufacturer offering a range of Plates for constructional & architectural purposes. We are a proficient Brass Plates Manufacturer with a team of skilled experts employing contemporary equipment and tools. These plates are powder layered and have excellent resistance against corrosion. In order to accomplish the requirements of our beloved customers, we provide these plates in varied dimensions, grades and specifications. In addition, we make certain to timely supply these products to our clients, through this, we have gained a substantial customer base in the Steel & Aluminium Plates market.
Specifications
JIS H3100 C1100
JIS H3100 C2720
JIS H3100 C2801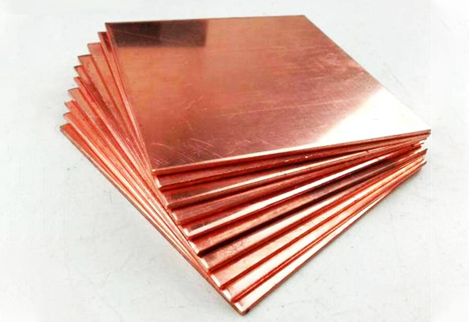 Chequered Plates
Chequered steel sheets are patterned sheets available in different designs and patterns and are employed in many fields. These are most popularly used as tread plates. Nowadays, Chequered plates are used in a variety of architectural structures as well, such as in-wall, ceiling cladding, and as designs in doors, chairs, furniture and industrial uses. Additionally, with a raised surface, these Chequered plates offer anti-skid properties. Compared to the flat pattern, Chequered plates offer better metal grating offering excellent anti-slip performance.
Owning to 30 years of experience as Chequered Plates Supplier in a variety of metals, we deliver products in a stipulated time constraint. To ascertain the best quality of proposed products, our quality controllers examine these plates on distinct parameters. Get ready & customized Chequered plates from Kiat Huat Metal. We have an exceptional gamut of these plates, widely acclaimed for their longer life, corrosion resistance, and ability to withstand high temperatures & pressure.
Specifications
AA 3105
AA 5052
ASTM A36
JIS G3101 SS400
SUS 304/304L
SUS 316/316L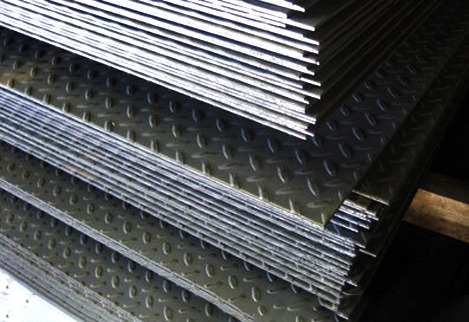 Perforated Plates
Perforated plates, also known as perforated panels or perforated sheets, are sheet metals that have been stamped, fabricated or punched to create a pattern of holes, slots and various aesthetic shapes. Perforated plates are available in mild steel, stainless steel, aluminium and galvanised finishes. Perforated plates provide plenty of flexibility for creating buildings and machinery. Their versatility and wide variety of shapes and patterns allow them to serve numerous purposes, from amplifying aesthetics to improving ventilation.
Kian Huat Metal offers multiple options to meet your specifications. From aluminium perforated sheets to stainless steel perforated plates, we have a wide range of perforated metal sheets with different style and finishing that are ideal for your application. Perforated plates are available in standard or customized hole configurations with the right hole sizes for your specific needs.
Specifications
AA 1100
EN 10025 S275JR
SUS 304/304L
SUS 316/316L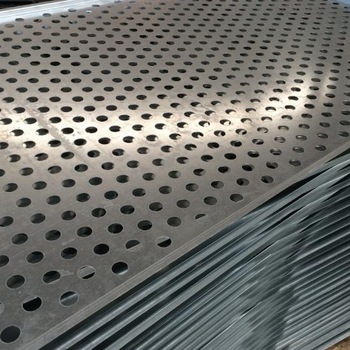 quality assurance
We ensure product quality and consistency through best practices and quality control that conform to local and international standards.

on time delivery
Our highly skilled team of drivers will ensure your orders are delivered within the time requested.

one stop shop
We offer a competitively priced and extensive range of steel products for all industries.
send an enquiry
If you have any questions related to our products or inquiry, we are happy to assist you. We will answer you via email as soon as possible. If you prefer to be contacted by phone, please leave your phone number. *
TRUSTED BY COMPANIES WORLDWIDE