Flat Bars
Galvanised Flat Bars
Flat bar is a low rectangular section ranging from 12 mm to 300 mm with edges varying in size. Galvanised flat bars are economical protective zinc coating to steel used for a variety of applications such as construction, architectural, engineering, manufacturing, and many other industrial & housing purposes.
Kian Huat Metal is the leading manufacturer and suppliers of high-quality flat bars in China, Indonesia, Thailand, and Malaysia. With over 30 years of industry experience as Flat Bar Supplier & manufacturer, we design as per national & international standards. To meet the quality conscious requirements for our highly esteemed clients, we offer Flat Bars in different sizes, grades, and thicknesses per the client's requirements.
Specifications
ASTM A36
EN 10025 S275JR
JIS G3101 SS400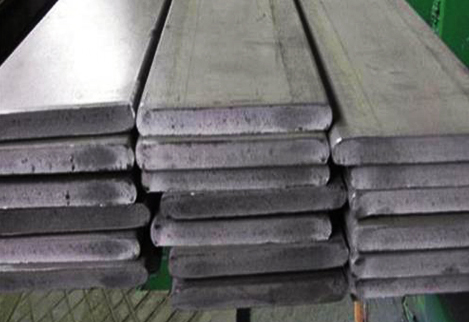 Mild Steel Flat Bars
Mild steel flat bars are employed for tensile stress of RCC, slab beams, and so forth in bolstered concrete cement work. As the name suggests, these mild steel bars are flat and have a plain surface ranging from 12 mm to 300 mm. These are manufactured & supplied in long lengths and can be easily bent without any damage. Mild Steel Flat Bar is usually employed for fabrication, frameworks and for structural use.
Kian Huat Metal is a certified Flat Bar Manufacturer & supplier of customized steel & aluminium products in the global market. Every consignment of mild steel flat bars brought at the site is tested first in the laboratory before used in construction or architectural purposes. We have the most extensive and advanced manufacturing support to deliver Flat Bar.
Specifications
ASTM A36
BS4360 Gr43A
EN 10025 S275JR
JIS G3101 SS400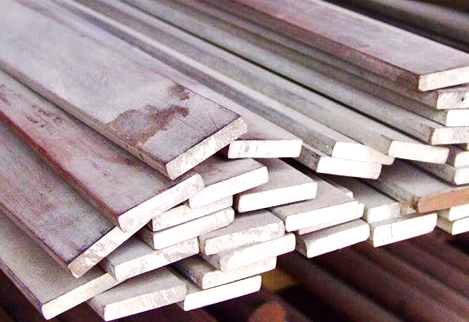 Stainless Steel Flat Bars
Stainless Steel Flat Bars display a rectangular section of high precision quality steel flat bars in different grades, sizes & dimensions. These bars are designed with tight thickness tolerances and sharp corners, customized as per the client's need. Our flat bars include improved strength, protection from corrosion including crevice and pitting, higher tensile strength and higher stress-to-rupture ratio. Stainless Steel Flat Bars have an extensive range of applications for various chemical and power industries.
Kiat Huat Metal facilitates processing for Flat bars, cutting, heat treatment, machining, & additional services. Our plant is equipped with a range of machines and advanced processing services that offer tremendous flexibility to meet the exact needs of our clients. We are a pioneer Flat Bar Supplier and manufacturer with a team of well-trained technical personnel, providing technical support and services relating to quality and applications of our products.
Specifications
SUS 304/304L
SUS 316/316L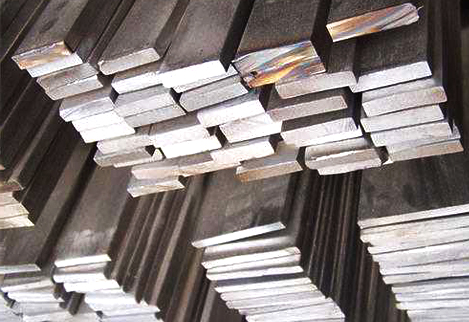 Aluminium Flat Bars
Aluminium flat bar offers an extensive range of weldability, resistant to corrosion, and machinability. High strength aluminium alloy can be used in a variety of applications ranging from aerospace applications, structural and architectural purposes. High strength, good toughness and good surface finish are offered through Aluminium flat bars.
Kian Huat Metal is leading Aluminium flat bar supplier & manufacturer in China, Indonesia, Thailand, and Malaysia. With precise & careful apprehension of the relevant industry, we serve our buyers with an excellent range of Aluminum Flat Bars. In complete cohesion with the set norms of the national and international industries, these flat bars are produced with the guidance of modern techniques employing premium quality aluminium. We present flat bars in various stipulations, dimensions, grades, & sizes as required by our customers.
Specifications
AA 6061
AA 6063
AA 6082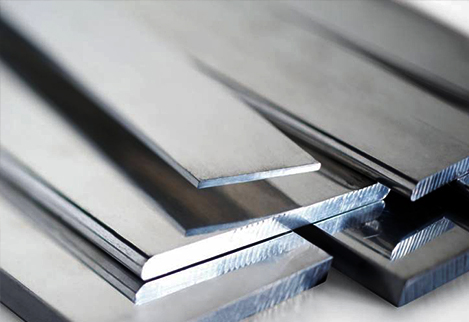 Brass/Copper Flat Bars
The addition of zinc to copper raises strength and durability. This offers a range of added features to flat bar production, and brass is a very versatile material. Brass/Copper Flat Bars are resistant to corrosion, strength, and are easy to work with and weld. Brass flats offered by Kian Huat Metal has zero rejections and are utilized in various applications like fittings, marine hardware, fasteners, instruments, etc.
We are one of the leading Flat Bar Manufacturer & Supplier in China, Indonesia, Thailand, and Malaysia, focusing on delivering the best quality products and timely delivery. We are engaged in delivering top-quality steel & aluminium products widely acclaimed for their optimum strength, corrosion resistance and high durability. Owing to the wide expertise as Flat Bar Supplier & Manufacturer, we are conducive in facilitating Brass/Copper Flat Bars to our clients.
Specifications
JIS H3140 C1100
JIS H3250 C1100
JIS H3250 C3604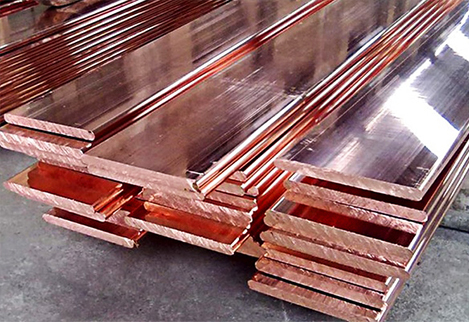 quality assurance
We ensure product quality and consistency through best practices and quality control that conform to local and international standards.

on time delivery
Our highly skilled team of drivers will ensure your orders are delivered within the time requested.

one stop shop
We offer a competitively priced and extensive range of steel products for all industries.
send an enquiry
If you have any questions related to our products or inquiry, we are happy to assist you. We will answer you via email as soon as possible. If you prefer to be contacted by phone, please leave your phone number. *
TRUSTED BY COMPANIES WORLDWIDE