Galvanised/Black Pipes
Galvanised Pipes
Galvanised pipes have many outdoor and indoor applications due to rust & corrosion resistance applications. The zinc coating applied to the steel to make it ant-corrosive and make the pipes last for decades. This makes galvanised piper suitable for plumbing, marine applications, aerospace, automotive, and many other engineering & industrial purposes. These are expensive yet durable and last many years even inside water. Many other benefits of employing galvanised pipes include robust architecture, strength, cost-effectiveness, strongly welded, specific dimensions, low maintenance cost, easy to install, and much more.
With the support of our specialised team, Kian Huat Metal facilitates Galvanized Pipes to our cherished clients. These quality-approved welded pipes are properly fused under devoted & careful specialists to circumvent mistakes and are accurately examined under industrial guidelines and standards to present our clients with zero defect final products. As a leading aluminium and steel pipes supplier & manufacturer, we also offer clients the choice of customization as per their request.
Specifications
ASTM A53/A106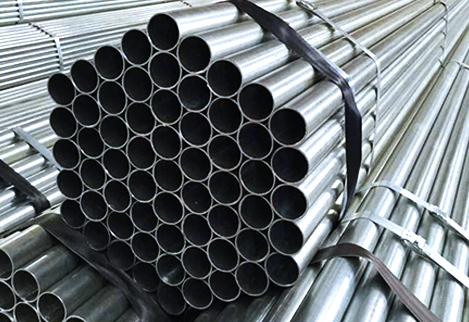 Mild Steel Pipes
Mild Steel Pipes are primarily used for supplying water, plumbing, firefighting and HVAC (Heating, Ventilation and Air Conditioning) purposes. Besides, these pipes are used widely in industrial and engineering purposes. Mild Steel pipes are manufactured & fabricated using low carbon in the steel. As these are malleable in nature, these can be easily moulded and twisted to form various segments, shapes, dimensions, grades, and sizes. As they are strong and reliable, these are used in underground water and gas transportation across cities and towns. Due to strong shock resistance and high mechanical strength, Mild Steel Pipes are also employed in construction & industries to protect electrical wires.
Kian Huat Metal facilitates a wide range of steel and aluminium products used in structural & engineering purposes along with many other applications. As a prominent pipes supplier & manufacturer, we are favourably ranked among the reliable businesses allowing a wide range of Mild Steel Pipes. These pipes are produced using quality steel and aluminium metals. Constructed following the industry norms, these pipes are durable and secure for prolonged services. Furthermore, we furnish all sorts of steel and aluminium metal products & fittings as per the needs of your business.
Specifications
ASTM A53/A106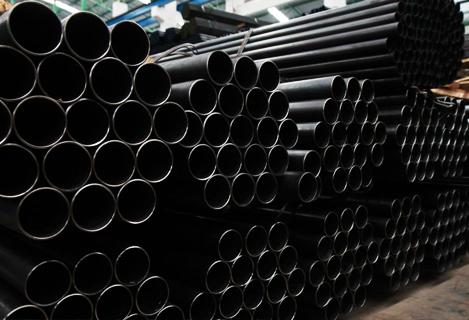 Stainless Steel Pipes
Stainless Steel Pipes are found in a variety of areas. These are long, hollow tunnels used in a variety of applications. Stainless Steel pipes offer a large base of its applications, such as in domestic water systems, constructional purposes, and other engineering usages. Stainless steel pipes are known for high durability, sturdiness, fine finish, and reliability. These pipes are employed in areas where there is need for anti-corrosive or high-temperature applications, high-pressure environments, and in sanitary tubing.
Established with infrastructural facilities, we have developed a comprehensive selection of Stainless Steel Pipes. Manufactured and enriched with utmost precision and efficiency, our steel & aluminium products are universally recognised and acknowledged among our clients. Moreover, we examine these distinct areas before subsequently addressing them at the endpoint of our clients. These are extensively obliged in manifold applications such as oil & natural gas production, petrochemical, and several more.
Specifications
SUS 304/304L
SUS 316/316L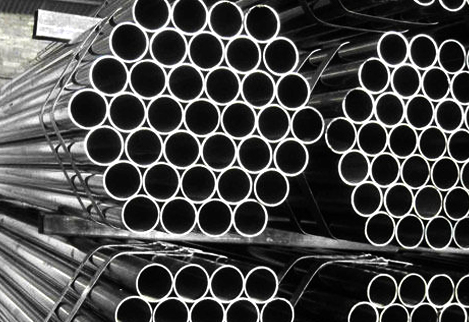 Brass Pipes
Brass is a durable, flexible, and anti-corrosive metal utilized in a variety of applications including commercial and engineering. Brass pipe fittings are used for transporting water, combustible gases, and other plumbing substances. In fact, the brass employed as pipes is made fundamentally of copper, mixed with 1% – 40% zinc. The percentage of zinc between 0-15 makes it more resistant to corrosion. Other applications of Brass pipes include refrigerant lines for HVAC systems, Underground service lines, hot & cold water supply system, and more.
Being the leading Brass Pipe Suppliers and Manufacturers in the industry, Kian Huat Metal is occupied in the production and manufacturing of a variety of Brass Tubes & Pipes. Specifically fabricated using premium quality raw materials sourced from esteemed & reputable traders, the brass pipes facilitated by us are employed in numerous applications including, sugar industry & general engineering. Our Brass Pipes are strong in construction, easy to install, long-lasting, tough, and corrosion-resistant, offered at reasonable costs.
Specifications
JIS H3300 C2700T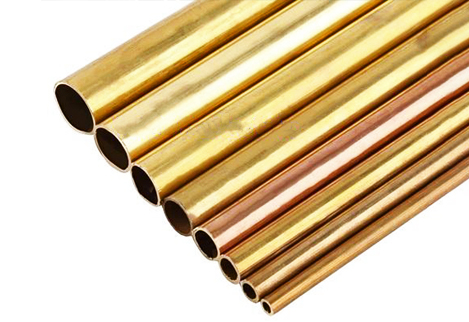 API (American Petroleum Institute) Pipes
The American Petroleum Institute blueprint API incorporates seamless and welded steel pipe. API pipes have wide usage in many applications including but not limited to engineering applications and in certain applications in the automotive sector. API 5L is the best for transporting gas, water, and oil. More uses of API Pipes include petroleum, petrochemical, natural gas industries. API Pipe is most suitable for downstream purposes in processing units, refineries, and gas plants.
Kian Huat Metal is an acknowledged API Pipe Supplier & Manufacturer in China, Indonesia, Malaysia, and Thailand. We furnish pipes for engineering purposes, gas & oil, water wells and lancing pipes for various automotive & industrial applications. Being a quality conscious Steel & Aluminium Pipe manufacturer, we comprehend each and every international norm & standard. Consequently, we assure that all our products adhere to the industry set quality parameters.
Specifications
API 5L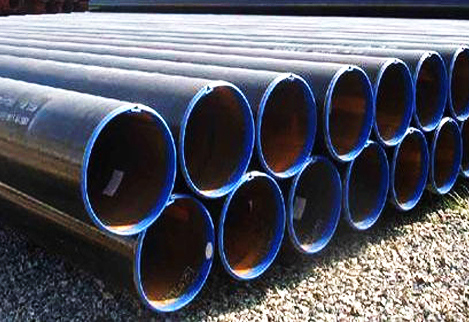 Aluminium Pipes
Aluminium is the most popular metal associated with a wide range of applications and usage ranging from commercial to engineering to aerospace and what not. The use of aluminium pipes likewise is not restricted to one industry or sector. The aluminium pipes are widely employed in the transporting fluids and gases in multiple atmospheric and hydraulic applications. Due to its lightweight and high corrosion resistance power, aluminium pipes are employed for almost all sorts of fabrication & manufacturing projects.
Kian Huat Metal manufactures & delivers a wide variety of Aluminum Round Pipes. These pipes are fabricated using the most exquisite variety of aluminium with up-to-date instruments under the supervision of our proficient team of experts. Aluminium pipes find their significance in Chemical, Pharmaceuticals, Oil & Gas, and other allied applications. As a prominent Steel & Aluminium Pipe Supplier & Manufacturer, we facilitate a remarkable range of Aluminum Pipes. Customers can avail these aluminium round pipes in different dimensions and diameter as per their specifications.
Specifications
AA 6061
AA 6063
AA 6082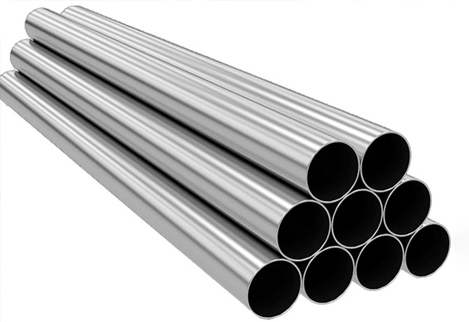 related Galvanised/Black Pipes

quality assurance
We ensure product quality and consistency through best practices and quality control that conform to local and international standards.

on time delivery
Our highly skilled team of drivers will ensure your orders are delivered within the time requested.

one stop shop
We offer a competitively priced and extensive range of steel products for all industries.
send an enquiry
If you have any questions related to our products or inquiry, we are happy to assist you. We will answer you via email as soon as possible. If you prefer to be contacted by phone, please leave your phone number. *
TRUSTED BY COMPANIES WORLDWIDE